All information on activities organized by the DOC2C Project Partners, will be found and updated on this page. You will also be linked to presentations and abstracts on DOC removal, where applicable.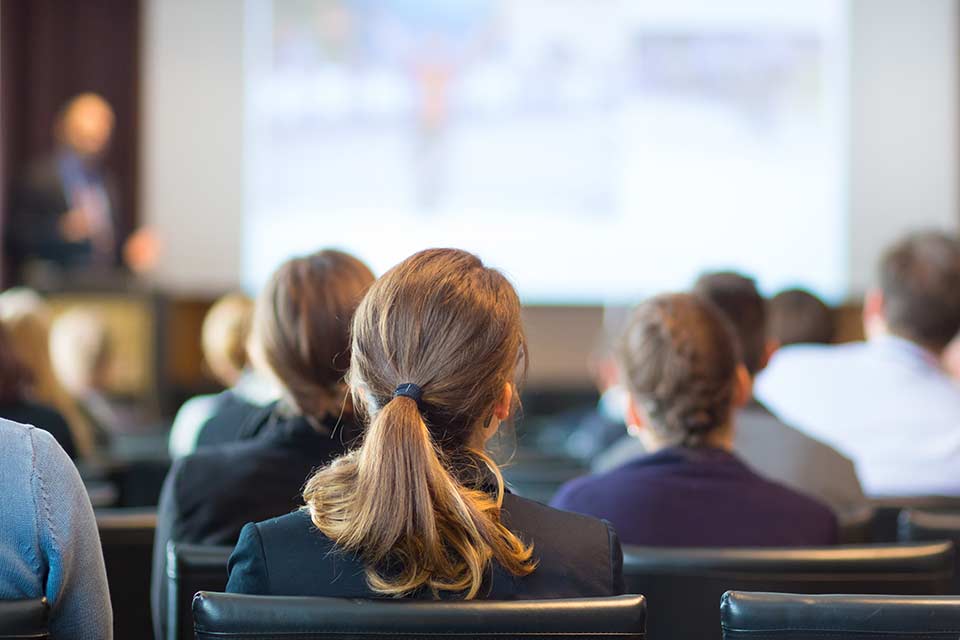 Active meeting with potential technology providers
SME's that have developed technologies that might help the DOC2C's Project Partners to reach their aims on more efficient DOC removal are invited by public announcement 'Call for pitches' to submit their innovative technology at the Aquatech Amsterdam on 1 November 2017. These pitches showcase DOC (Dissolved Organic Carbon) removal related innovative product. These developed innovative products will help to reach a more efficient DOC removal from drinking water supplies, which is a growing problem globally.

The best pitches will be selected by a professional water jury, and the winners will be able to test their submission at one of the facilities of the DOC2C's Project Partners.
Date: 1 November
Time: 13.30 – 16.00 hrs
Venue: Aquatech Amsterdam
Active meeting with at least 15 potential end-users
The Project Partners have invited the water utilities amongst the observers to test their water source at the pilot sites via a bench scale test. The Partners advertised the concept of the testing facility and encouraged utilities to have water samples treated with the new technologies. This End users meeting took place at De Watergroep in Kluizen-Evergem, Belgium on 5 October 2017.
Workshops
On 6 November, 2019, a final information dissemination workshop was held at the Andijk III water treatment plant. Forty-eight attendees from water utilities, engineering companies, technology provider, contractors, universities, and other interested parties heard the results of feasibility studies and had a tour of the Andijk III water treatment plant.
Fourth Observer workshop
First Observer workshop
Second Observer workshop
Third Observer workshop
The DOC Challenge at the Aquatech, where (Dissolved Organic Carbon) removal related innovative product are showcased, will be combined with a third workshop for observers.
DOC Challenge at the Aquatech
Next workshops will be scheduled:
Lille University, France, 26 June 2019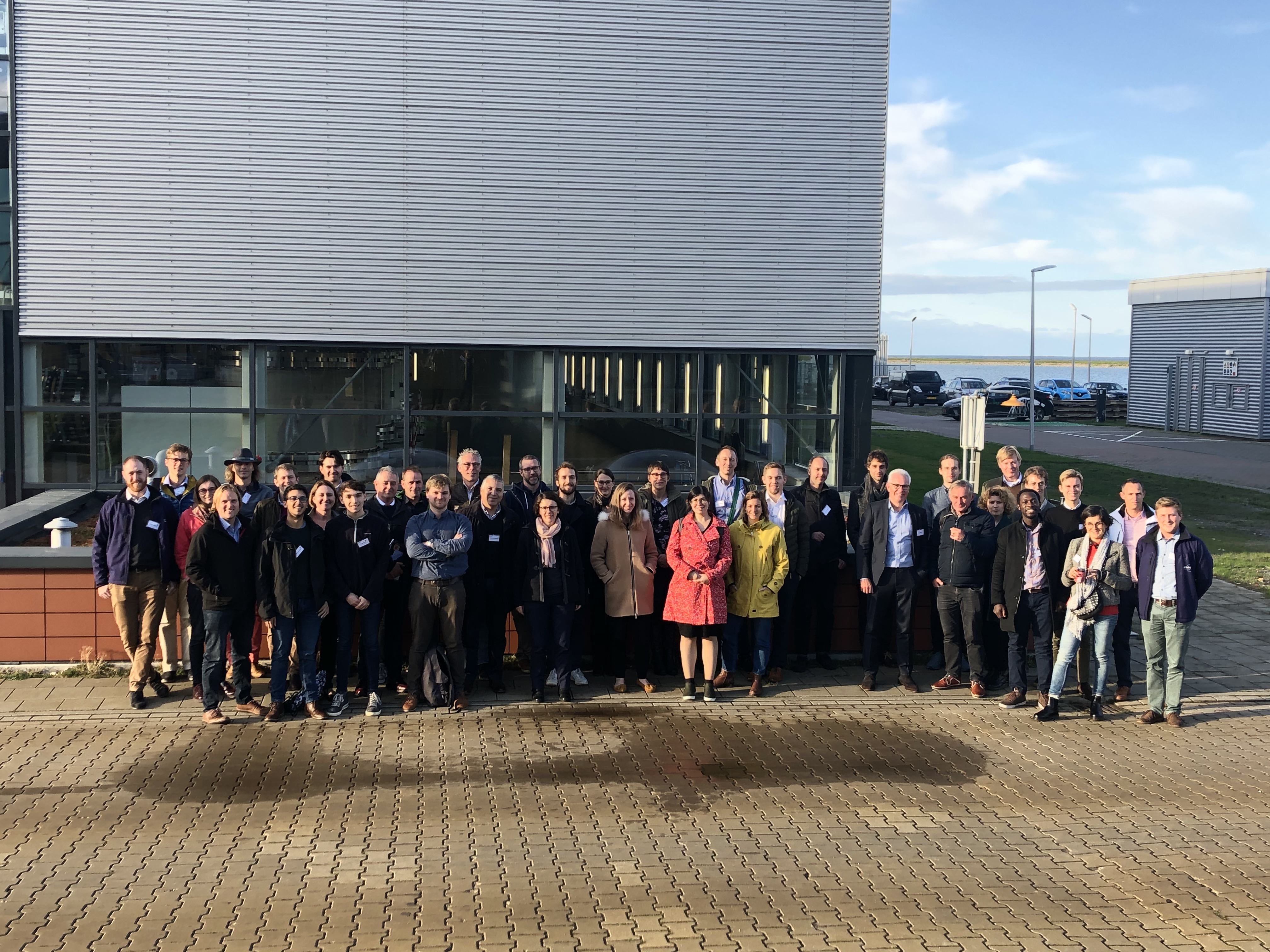 Open Days
The Project Partners will organize Open Days, with guided tours through their production facilities. Find here the Open Days already scheduled:
De Watergroep, Belgium, will be scheduled around 1 October yearly.


More information

University of Delft, The Netherlands, 'Vakantiecursus', in January yearly.


More information
Open Day at Delft University of Technology in the Netherlands, 9-10 March 2018
Delft University of Technology organized Open Days for schools on 9 and 10 March 2018. Irene Caltran shared her knowledge on water treatment and DOC removal.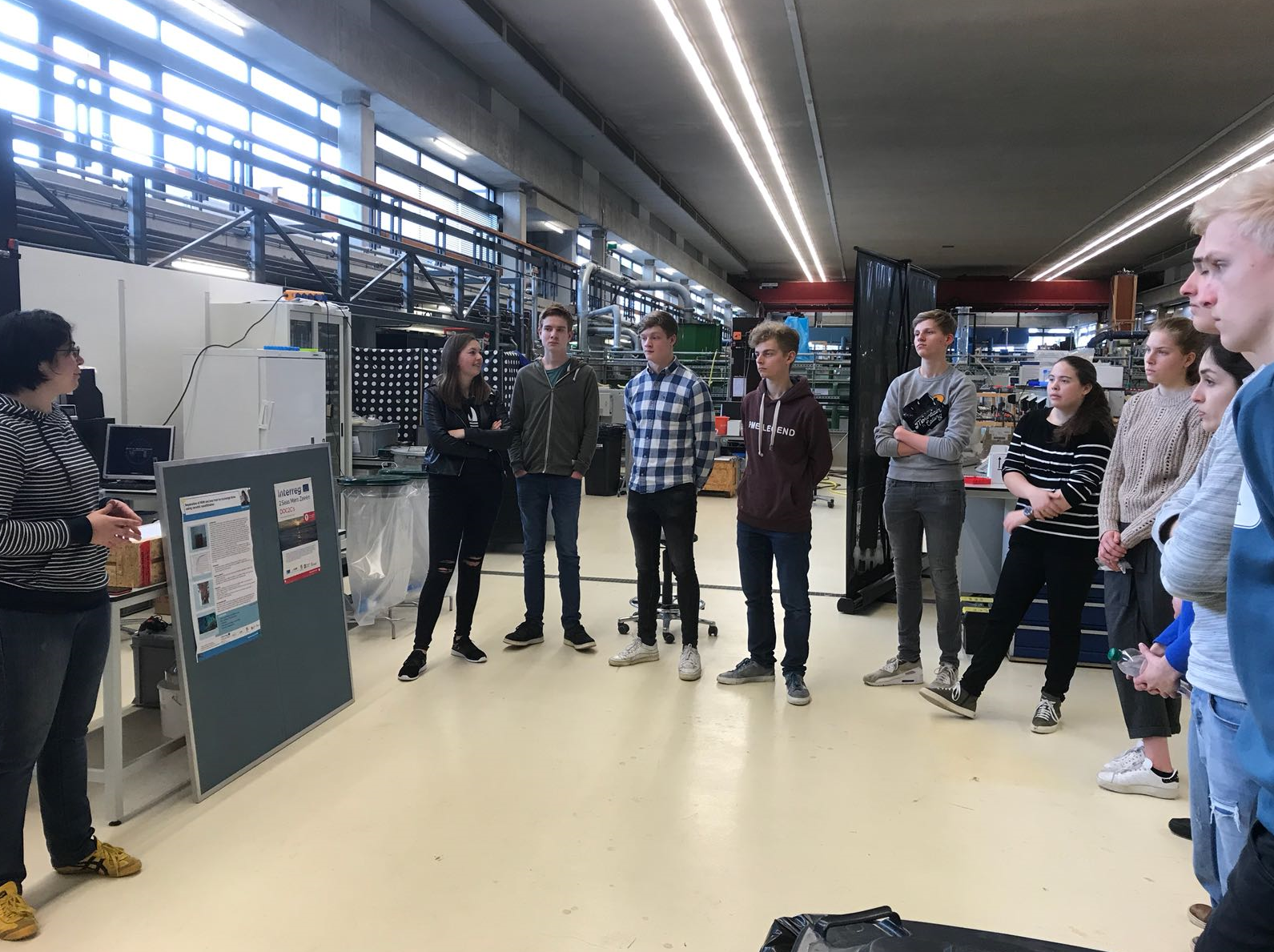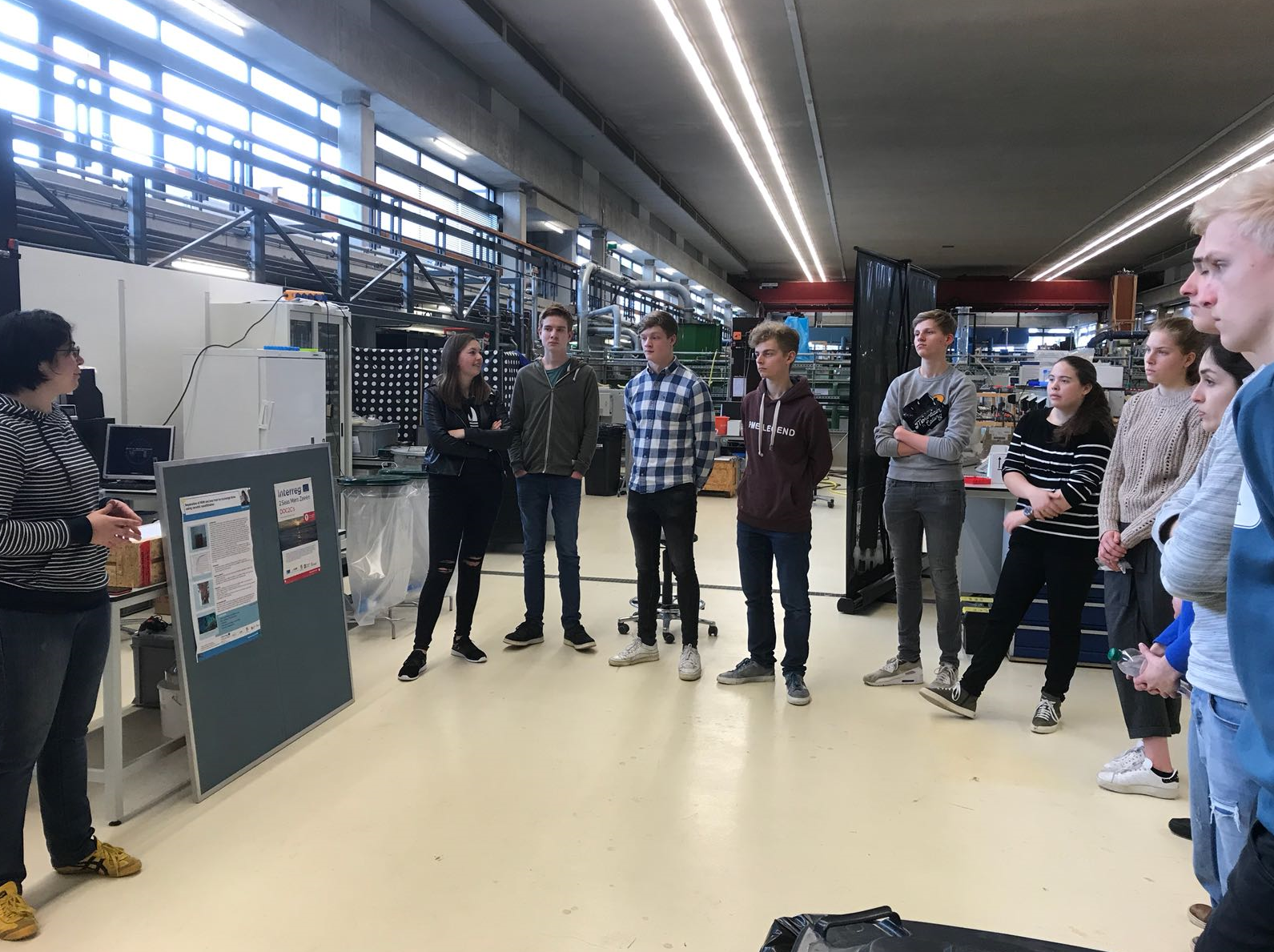 Open Day at Wervershoof Wastewaterplant in the Netherlands, 16 June 2018
At this moment PWN/PWNT and Dutch Waterboard Hoogheemraadschap Hollands Noorderkwartier  (HHNK), are collaborating in a joint pilot to see how PWNT's  innovative  developed drinking water technologies could remove micro-pollutants, such as drug residues, effectively from treated wastewater (effluent). For that reason a pilot treatment installation of PWNT has been installed at the HHNK Wastewater Plant in Wervershoof, the Netherlands. To increase the effectiveness of the treatment, DOC removal as pre-treatment step (such as PWNT's SIX® Suspended Ion eXchange) is needed. The increasing amount of micro-pollutants in waste water is a global problem. PWNT's drinking water treatment solutions could be of big importance to make wastewater free both of DOC and micro-pollutants. At this public Open Day at the Waste Water Plant of  HHNK, visitors were explained about the harmful effects of micro-pollutants to nature and the effects and removal of DOC, and the importance of the Interreg 2 Seas DOC2C's programme. Around 920 visitors visited this open day.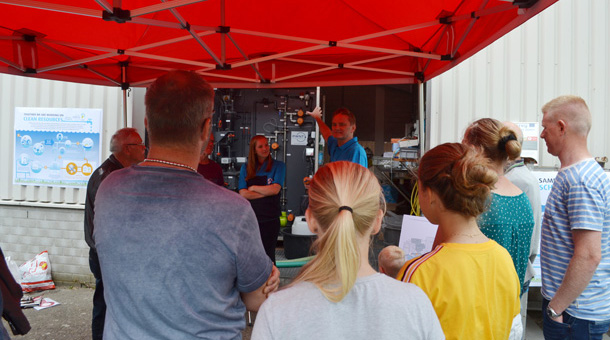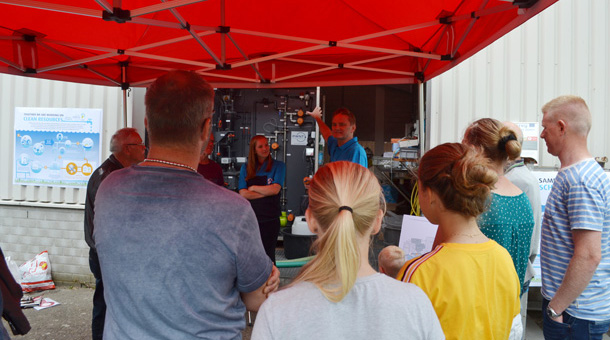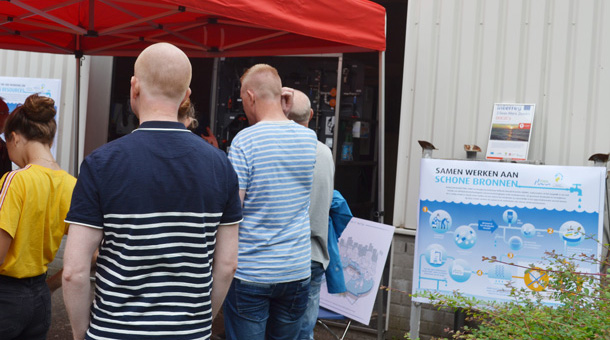 South West Water held their Open Days in Pynes, United Kingdom on 6 and 7 August 2017.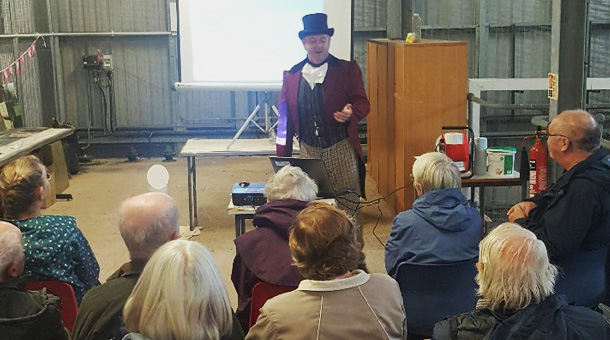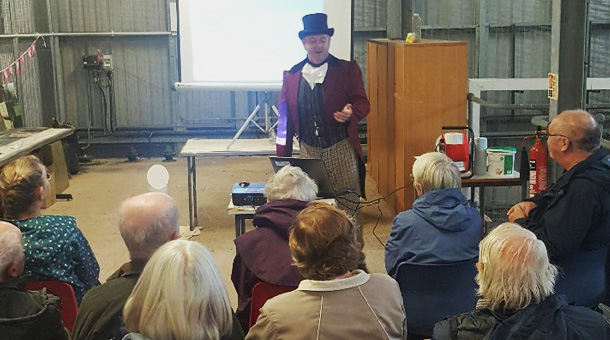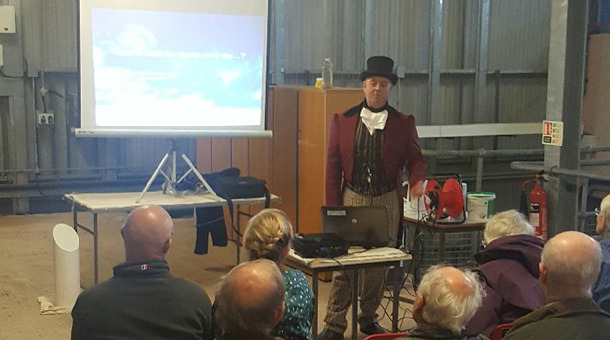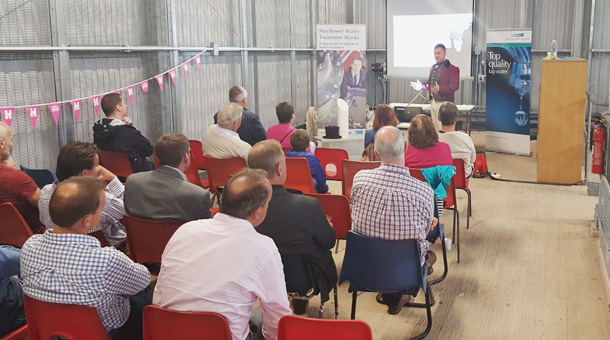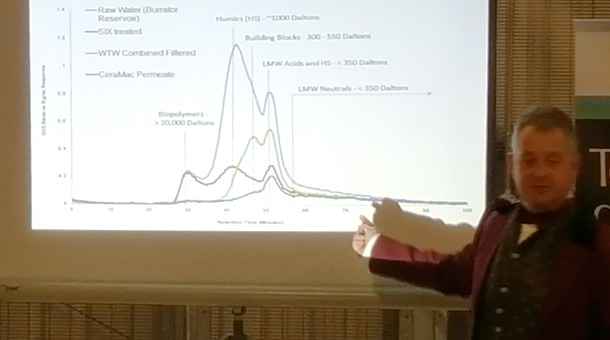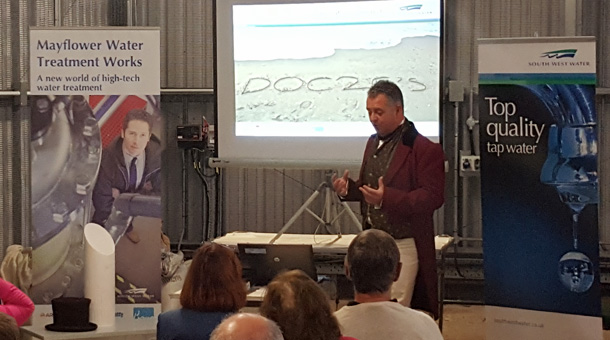 Educational contributions
Each Project Partner will encourage educational contributions on DOC removal and organize school visits to their drinking water production sites, but the Project Partners will; also visit schools.
Visit Heemskerk of Wetsus Students – 26th of September 2018
Emmanuelle and Roberto hosted a tour at PWN Heemskerk for students of the Wetsus academy, Leeuwarden. Annually we host a tour, Wetsus quotes:
Every year our students learn a lot from the site visit as well as lectures provided by specialists from PWN.
Lille 20th of June 2018

High school students spent a full week at Lille University to learn about chemistry, with a half-day specifically on water treatment by Justine Criquet.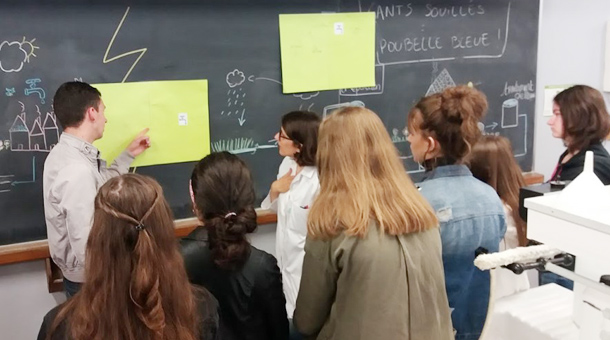 Visit student IHE Delft – 7th of May 2018
Emmanuelle and Roberto hosted a tour at PWN Heemskerk for IHE Delft Institute for Water Education students. Those MSc participants studying desalination and membrane technology. Also the PWNT interns Victoria, Marianne, Max and James joined the tour.
Herewith a link to a twitter message of the visit from Sergio Salinas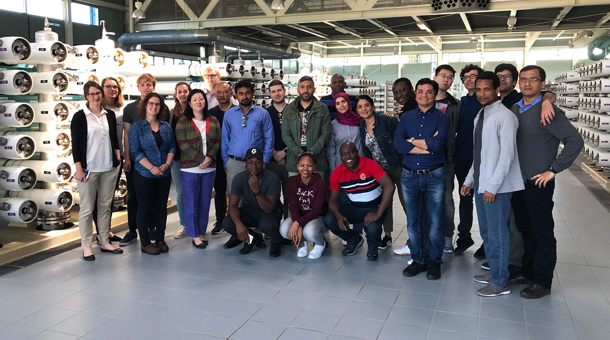 Visit student IHE Delft – 1st of February 2018
Emmanuelle and Roberto hosted a tour at WPJ Andijk for IHE Delft Institute for Water Education students. Those students have a module course on Surface Water Treatment. They started with a presentation by Roberto Floris and after that a tour at the water treatment plant WPJ.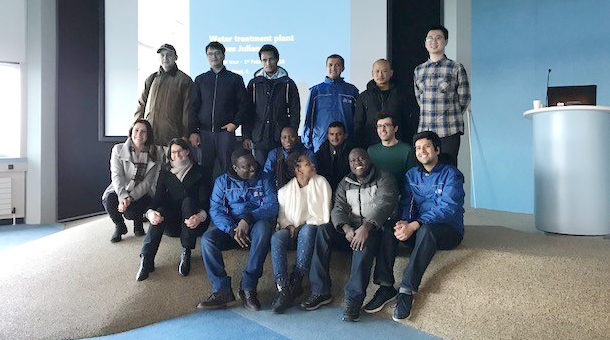 11 May 2017
On 11 May 2017, Reinout Holland, Technology Development Manager at PWNT, gave an educational contribution on drinking water treatment and DOC- removal at a school in Castricum. The children were very interested and impressed.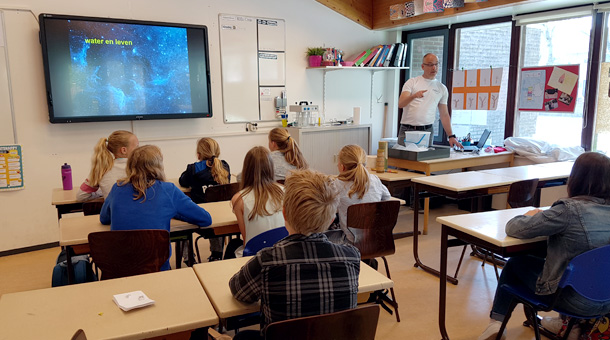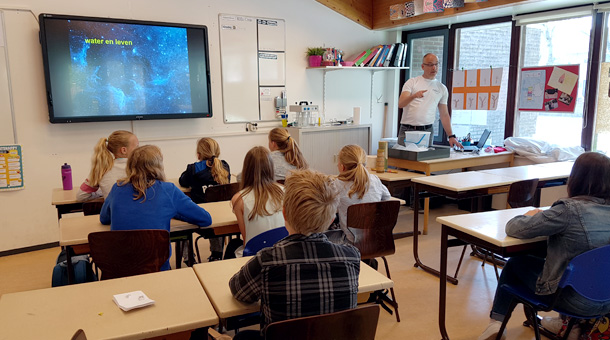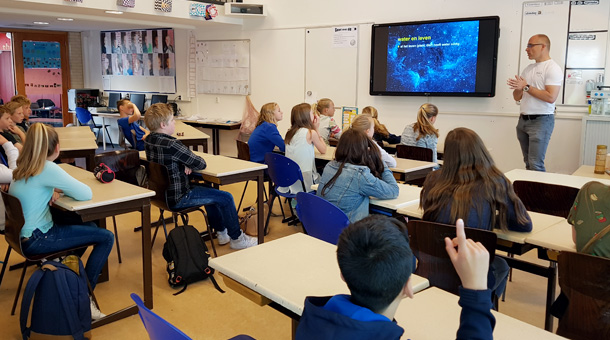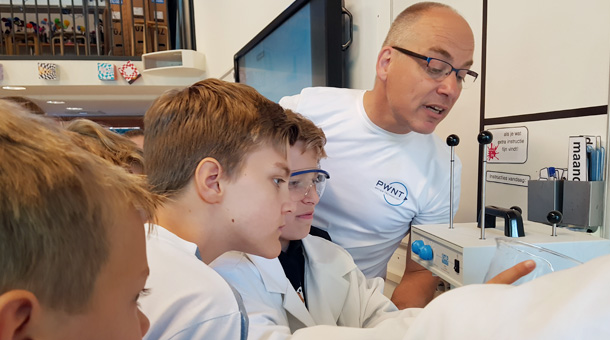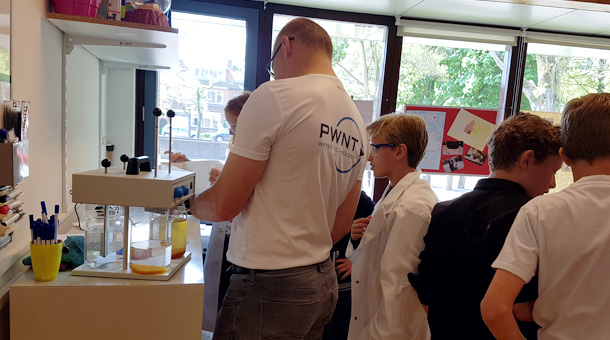 Intern held a presentation – 2 and 3 March 2017
On 2 and 3 March 2017, Liberty Rockey, intern at PWNT, held a presentation about Anion Exchange Regeneration Brine Treatment and DOC2 removal at Bath University, United Kingdom.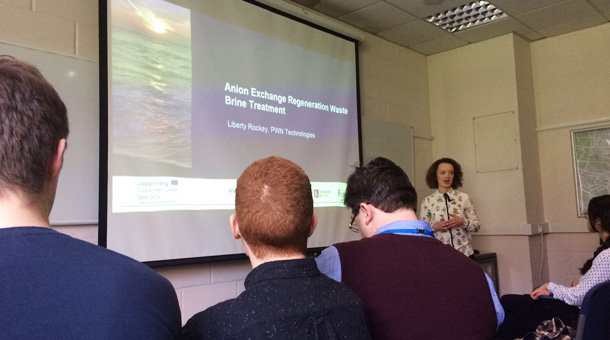 14 March 2018
Liesbeth Verdickt of De Watergroep gave a seminar on drinking water production at Ghent University.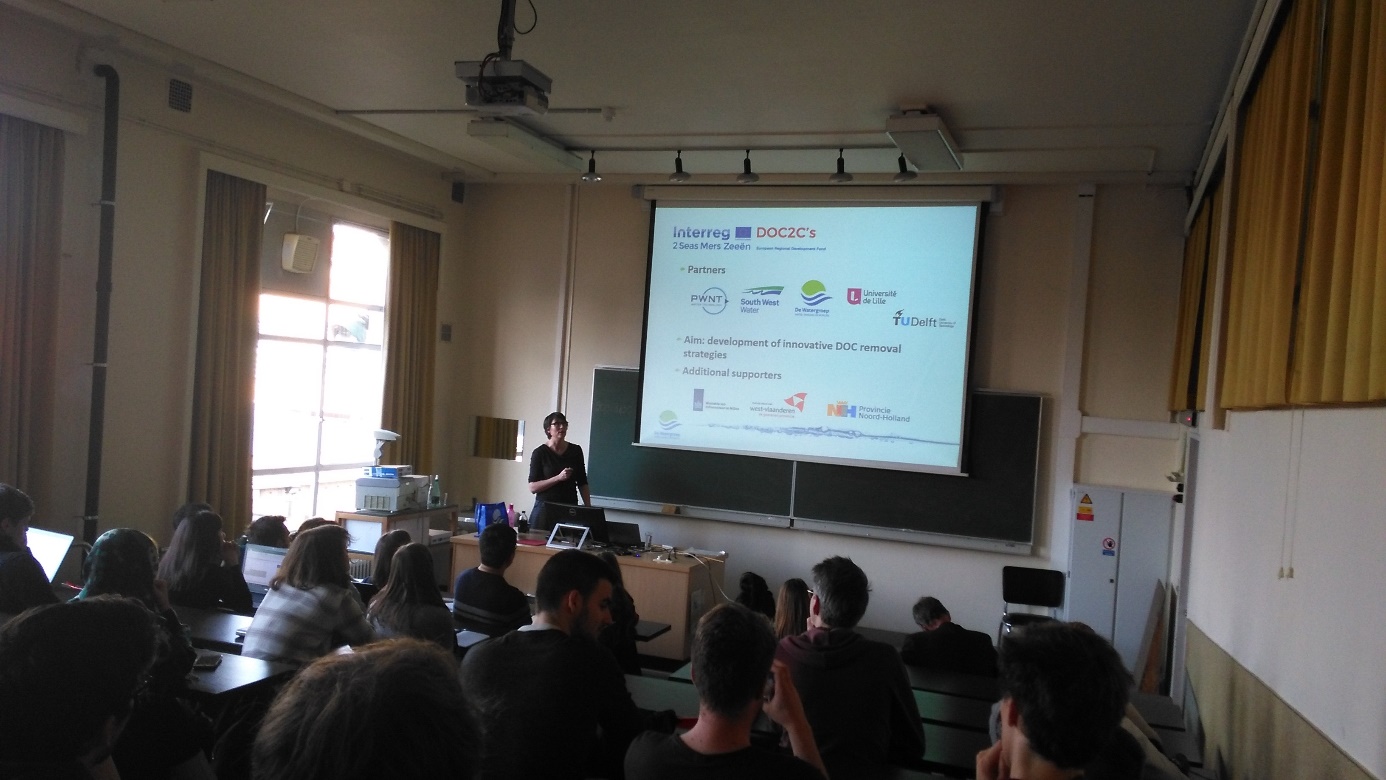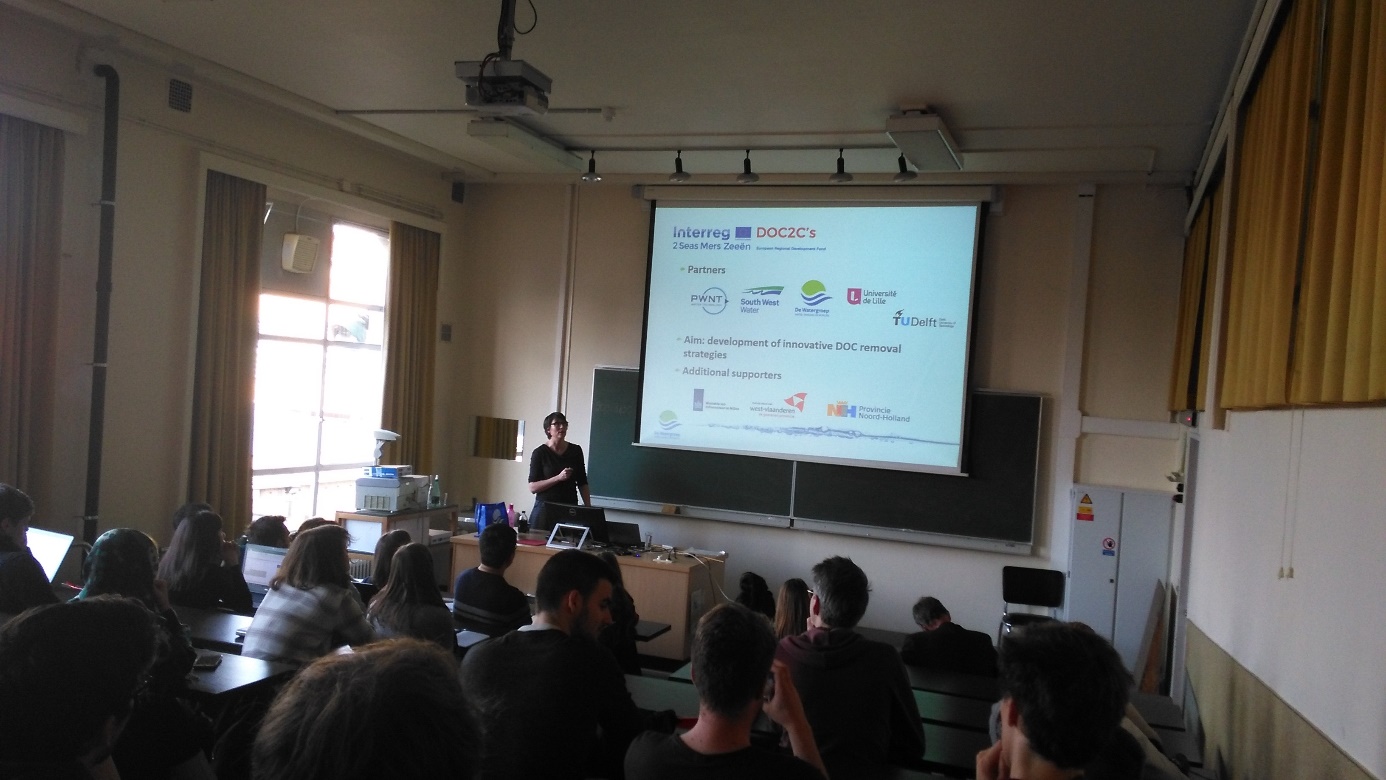 27 April 2018
Students of Ghent University studying Bioscience Engineering – Environmental Technology visited Water Treatment Works Kluizen of De Watergroep.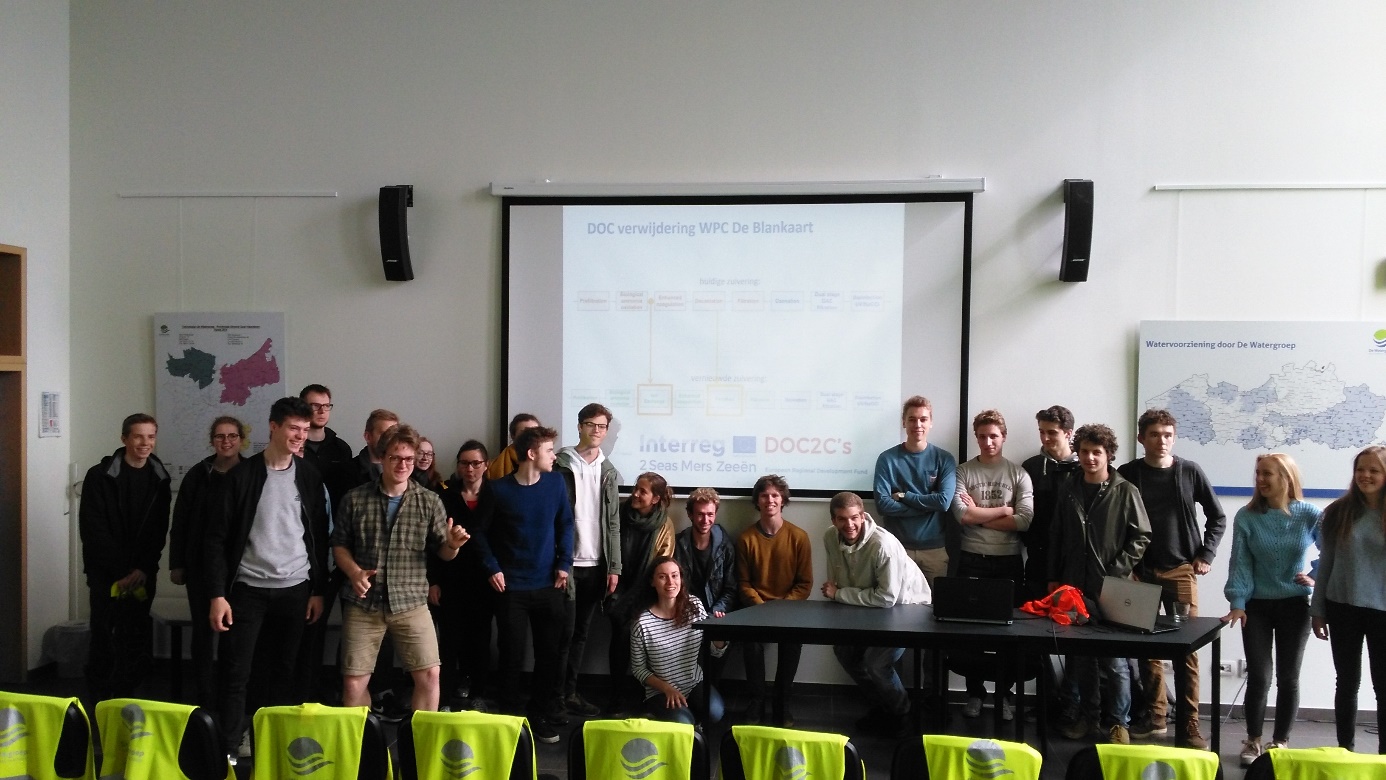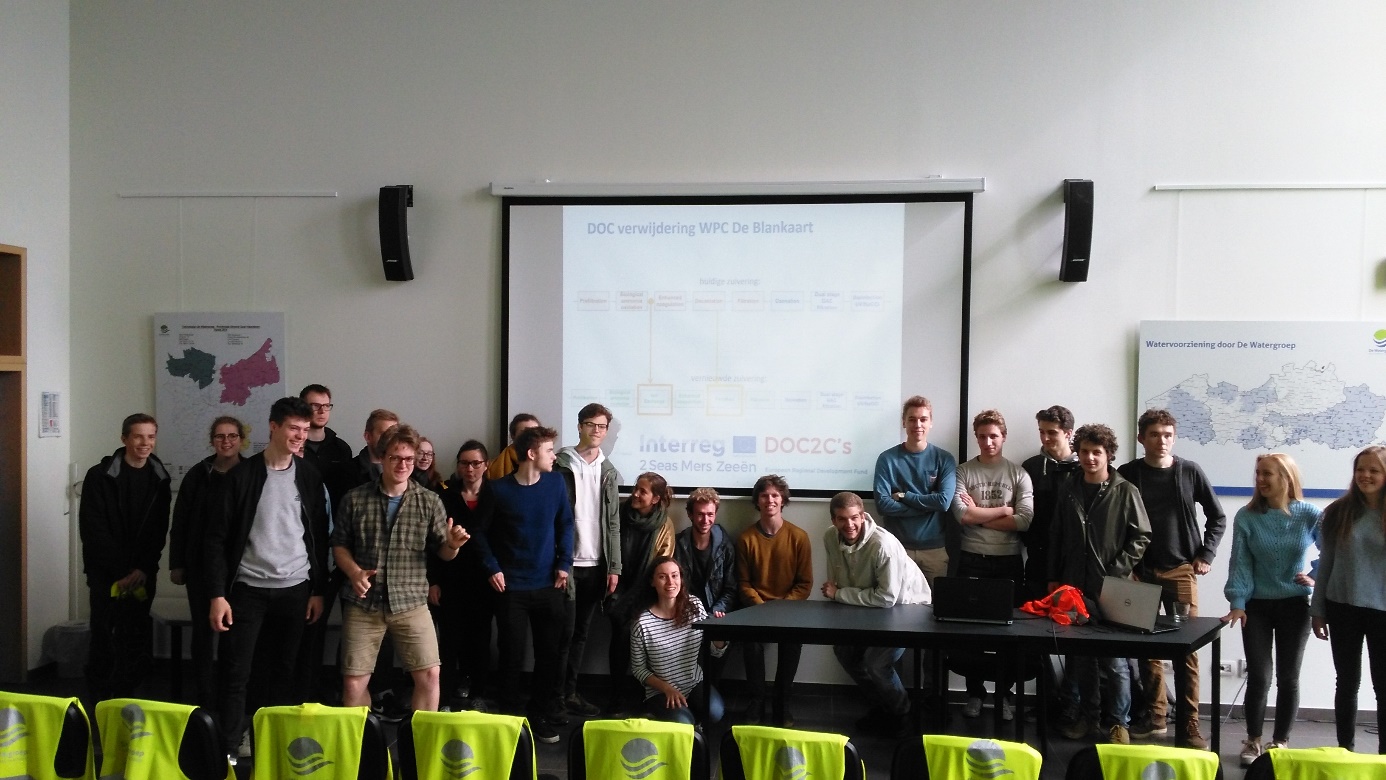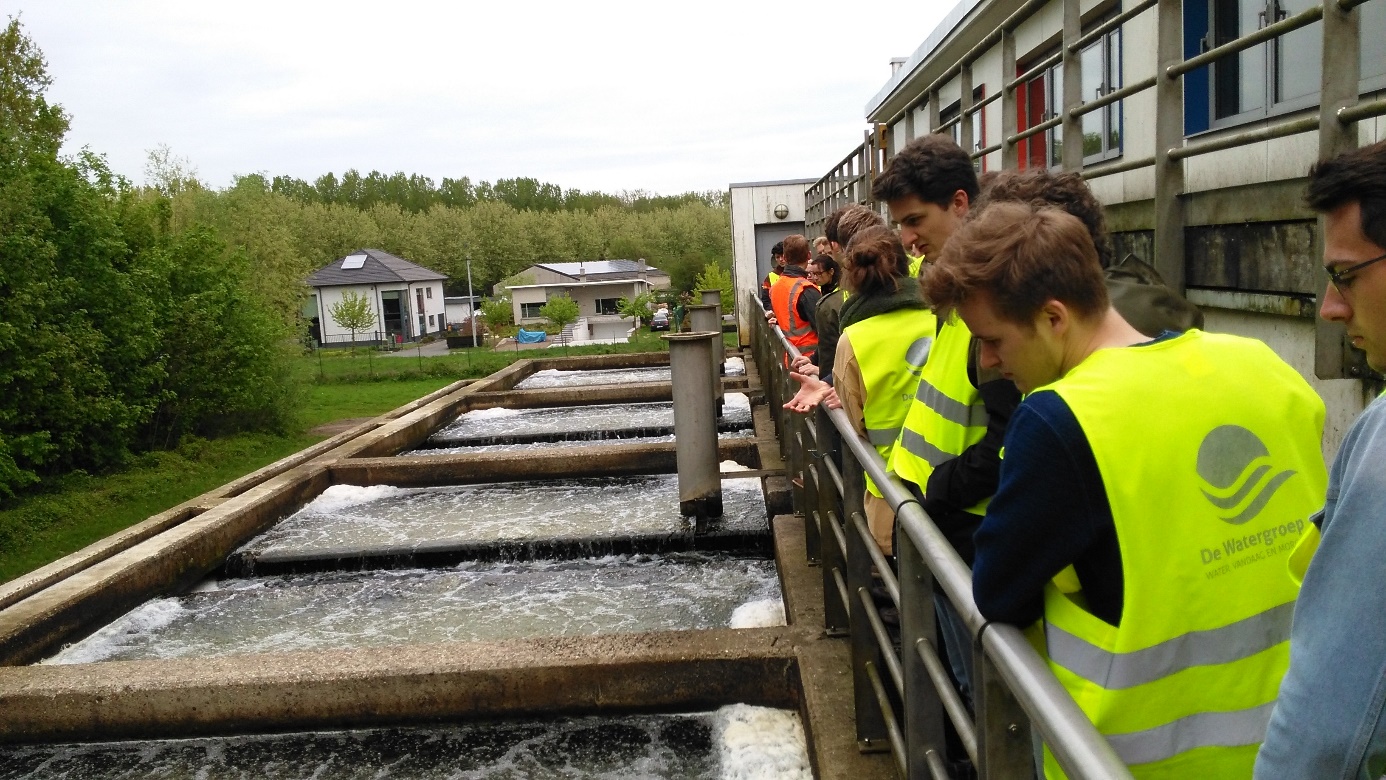 February 2018
On 8 February 2018, Holly-Shorney Darby of PWNT visited the International School in Alkmaar. In front of 38 kids in the age of 8 years old, she told everything about water and DOC. The children could taste how good the PWN tap water is in relation of bottled water. Taste test results:
6 children said waters tasted same
22 said PWN water was better
10 said Spa bottled water was better
After the presentation the children played a water bingo. It was an uplifting and interesting day.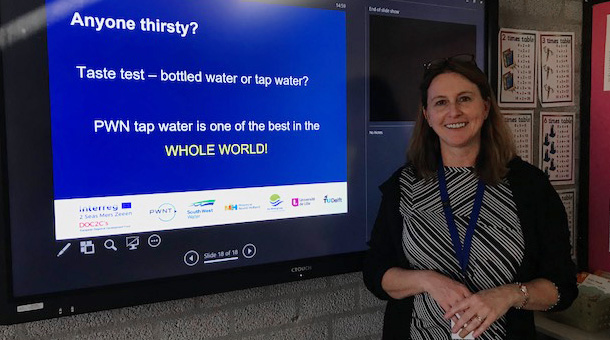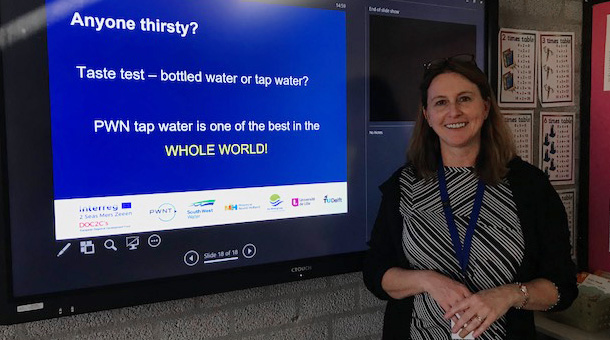 October 2017
On 19 October 2017, Chris Rockey of South West Water hosted some students of South Devon University Technical College, in Devon, United Kingdom, at Pynes Water Treatment Works in the United Kingdom. They had an introduction to the water industry, South West Water and the removal of DOC. Then the students spent the day doing some experiments and touring the facility.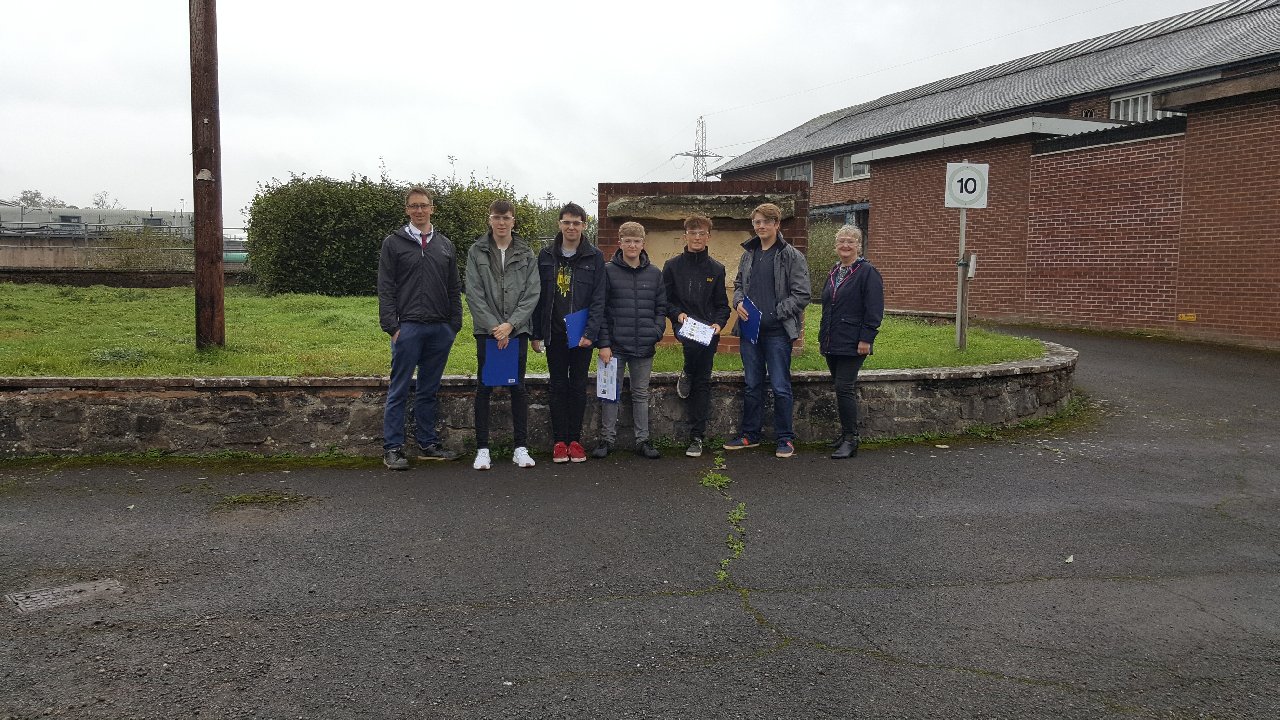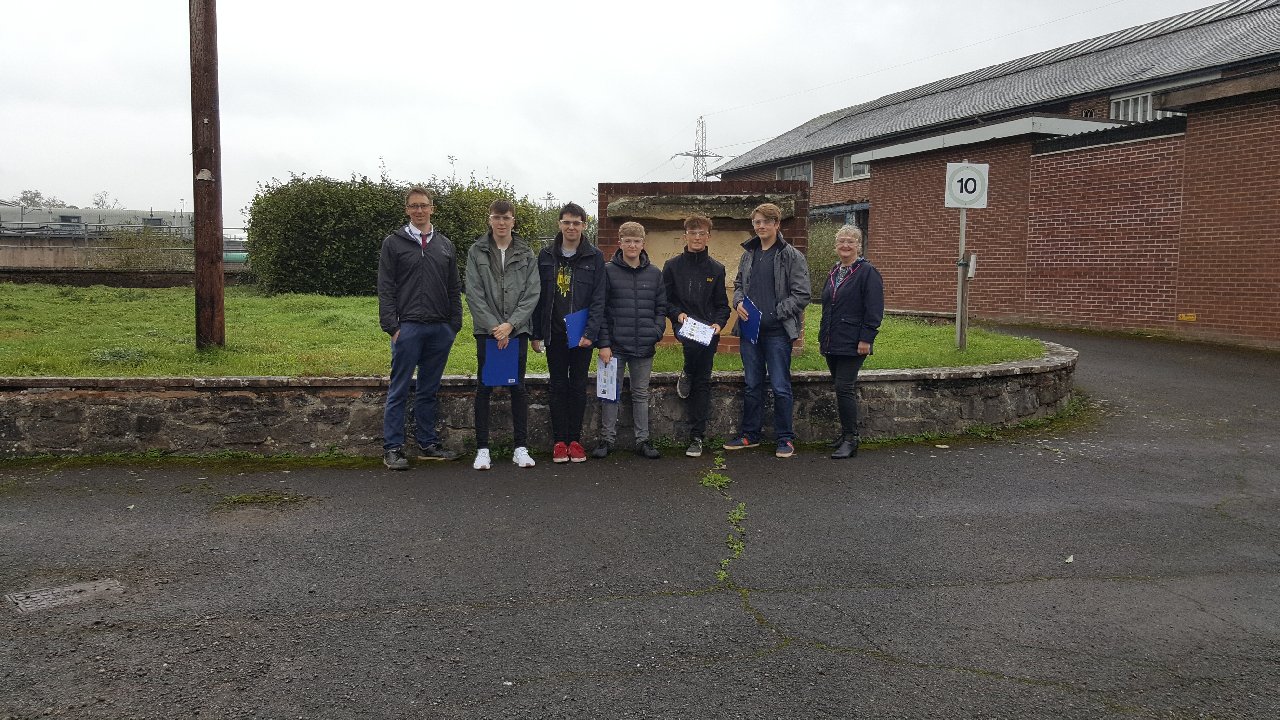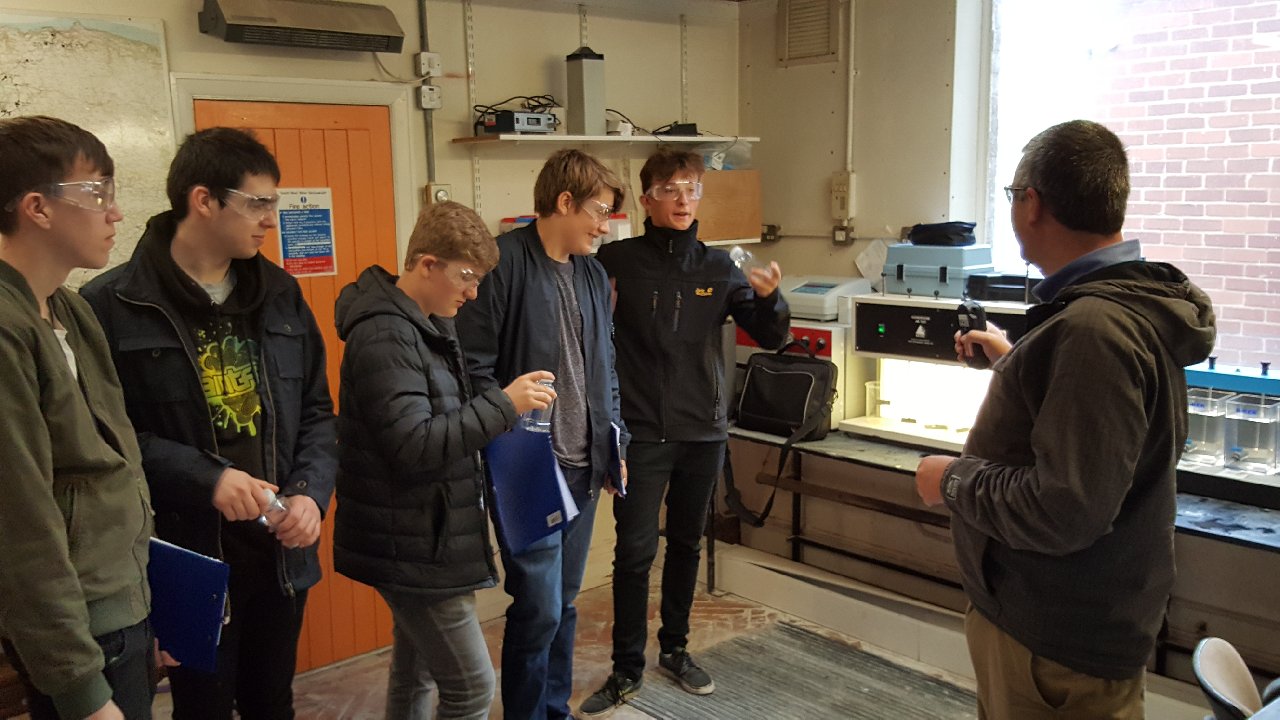 Lille University – June 2017
Justine Criquet at Lille University did 2 formations to school teachers on water resources and treatment with theoretical and practical courses. These were on the 9th of June 2017 for 14 people and the 12 and 13th June 2017 for 12 people.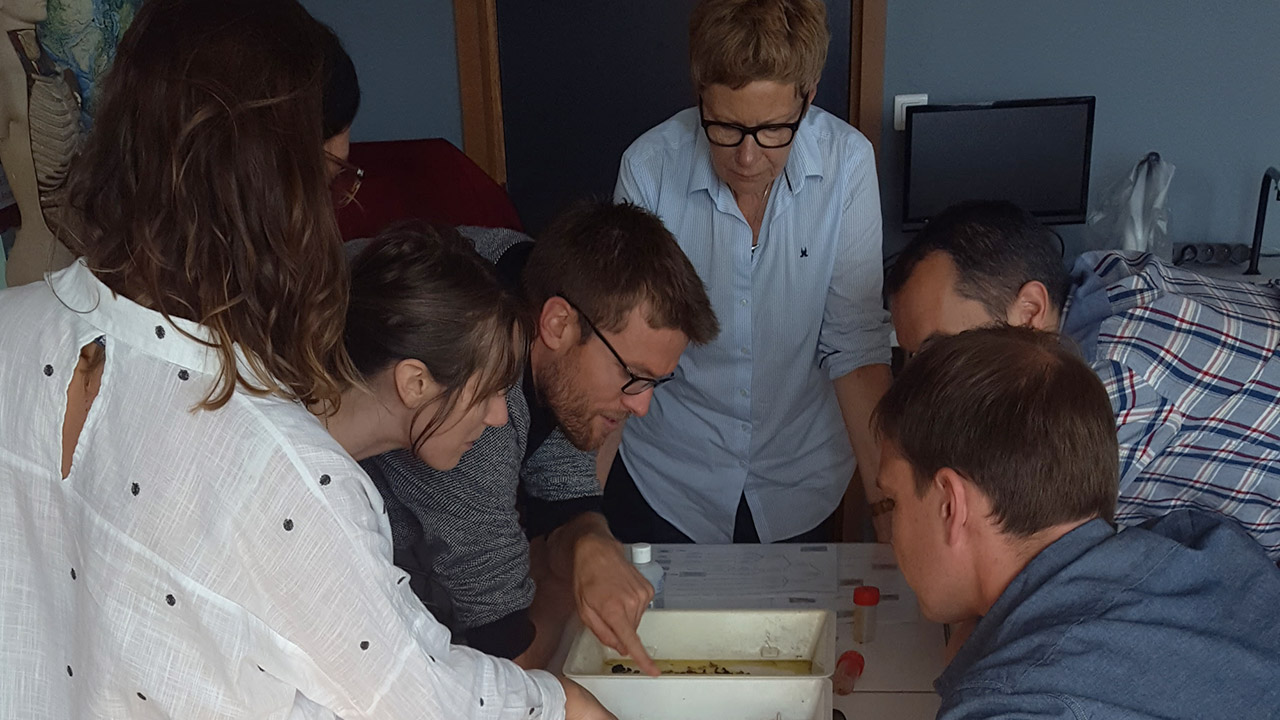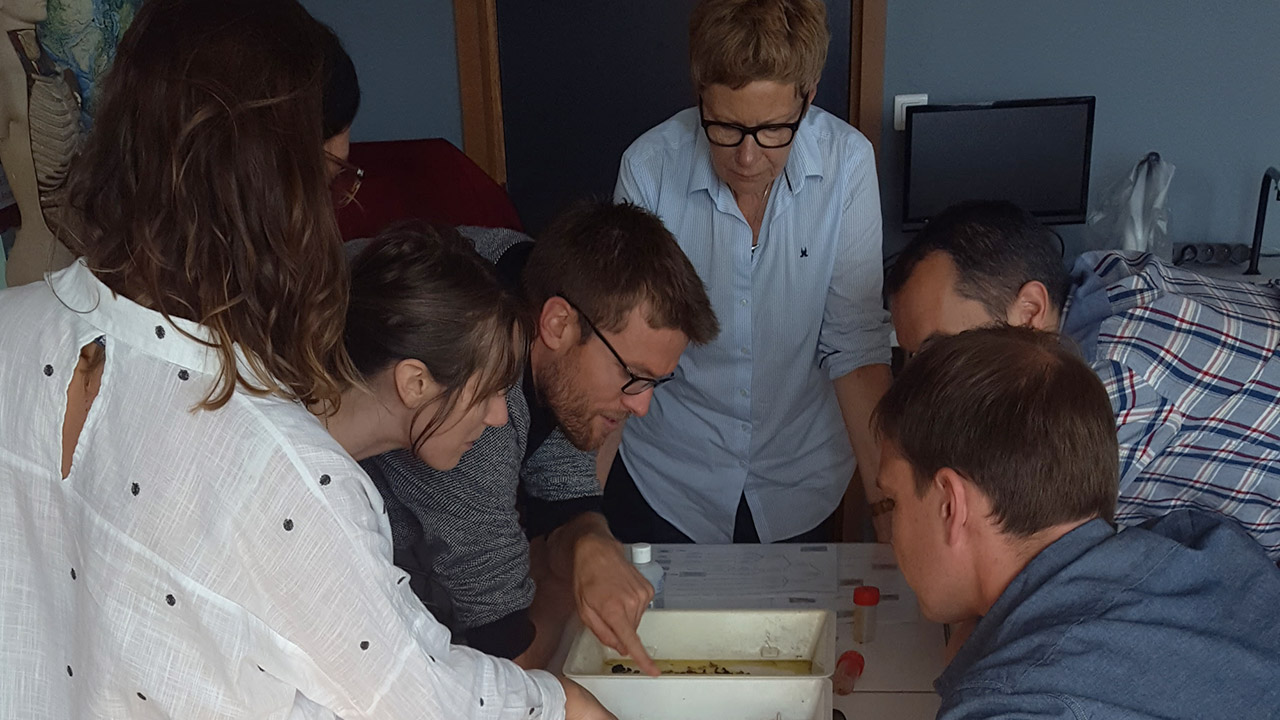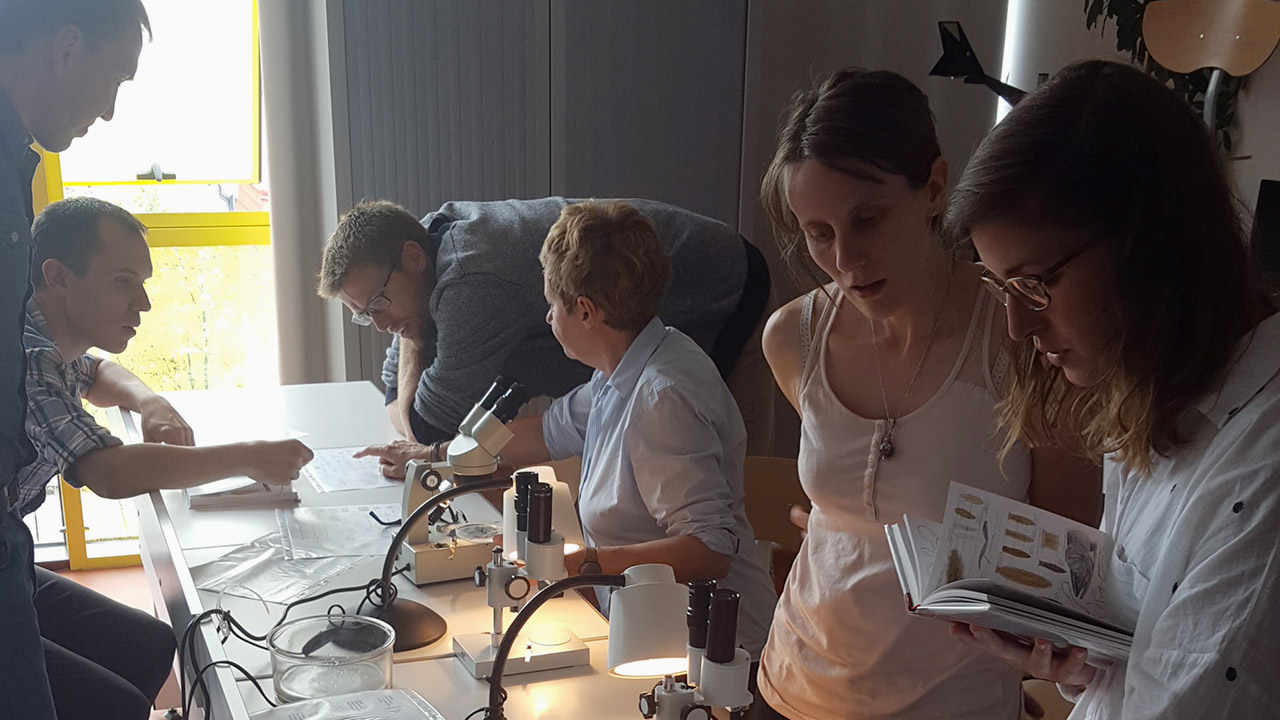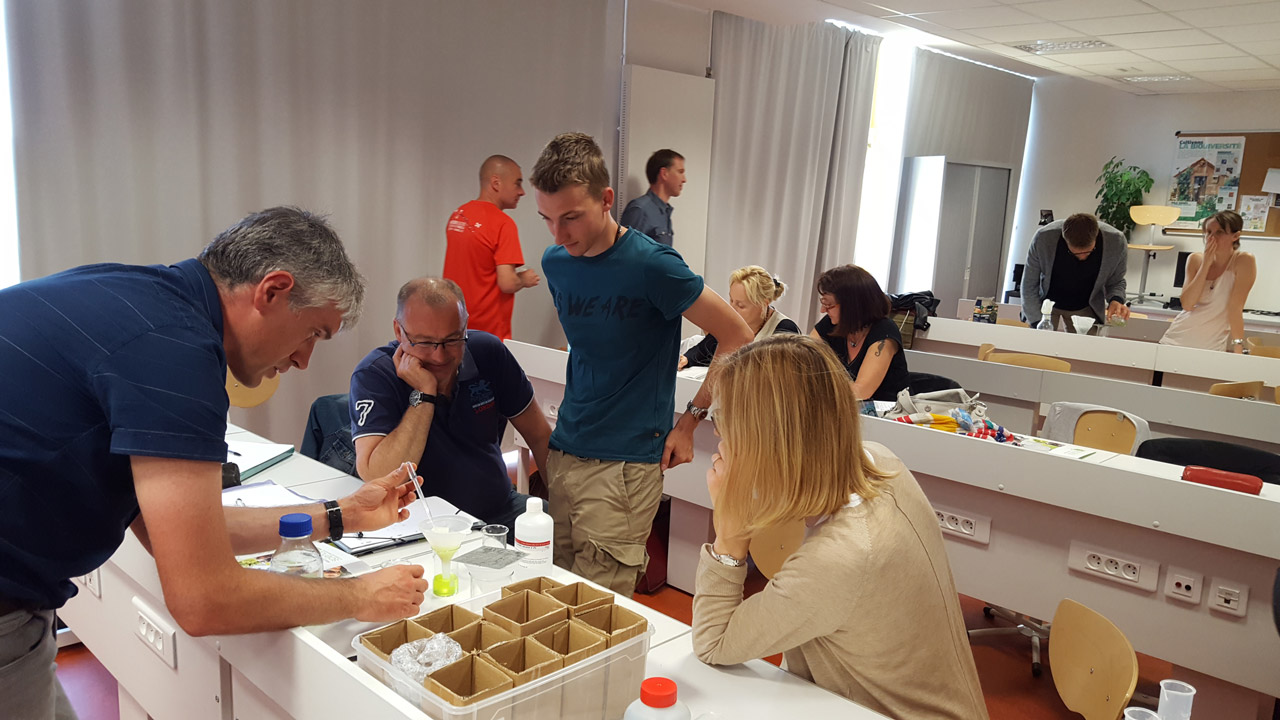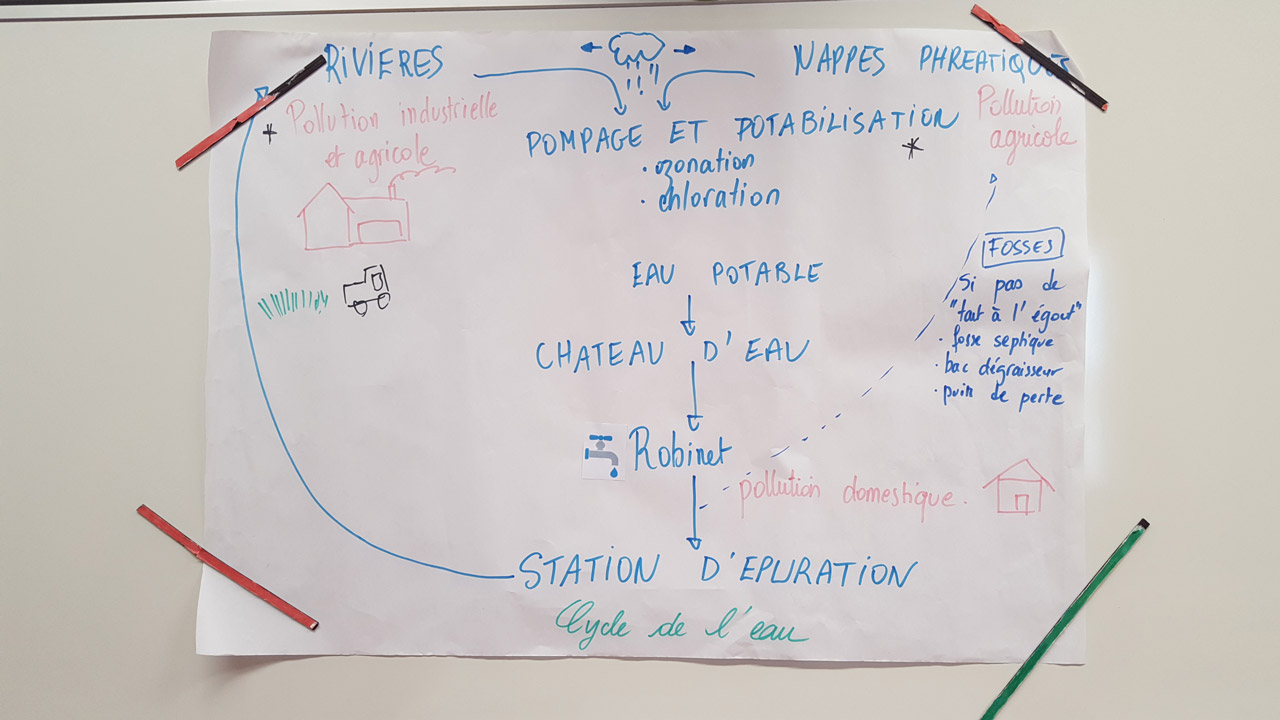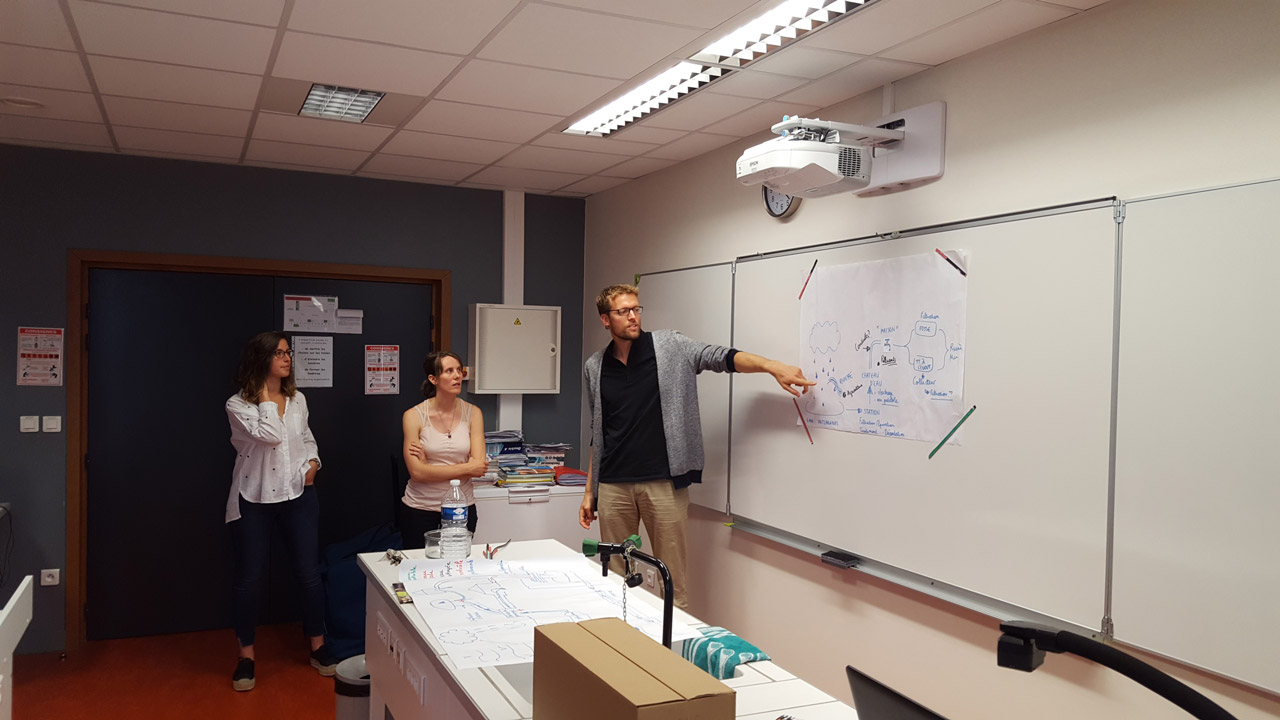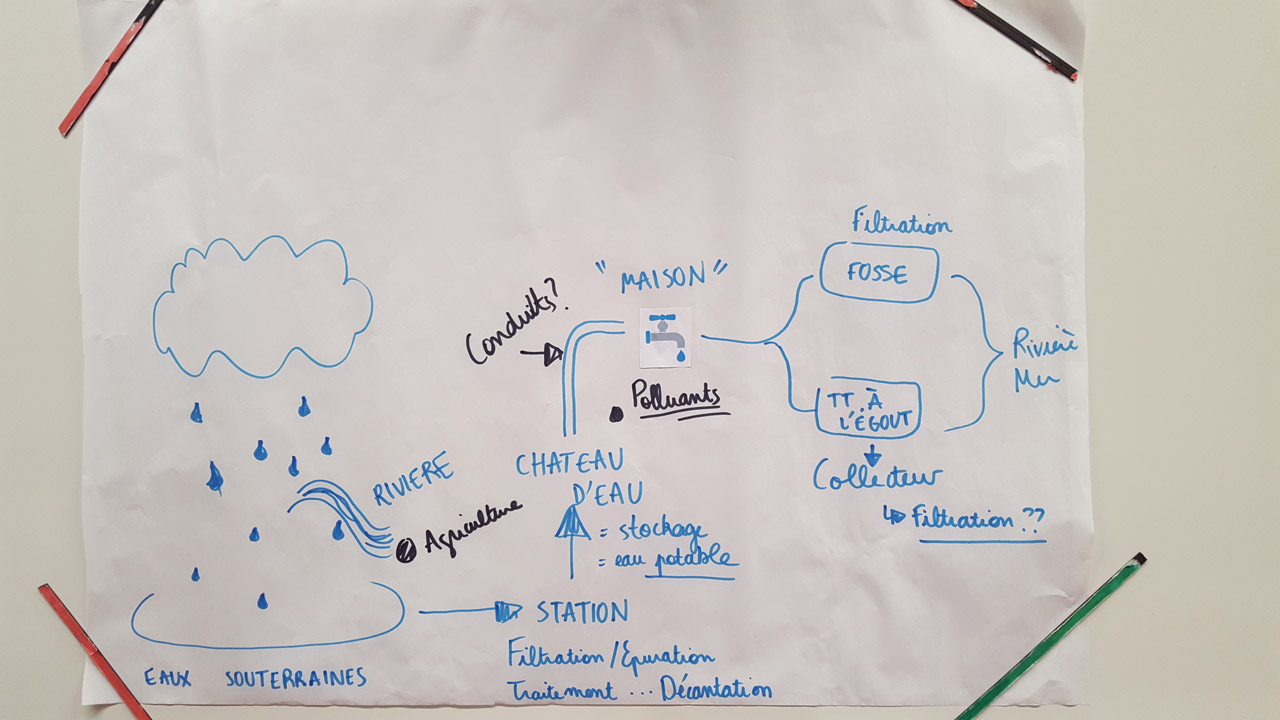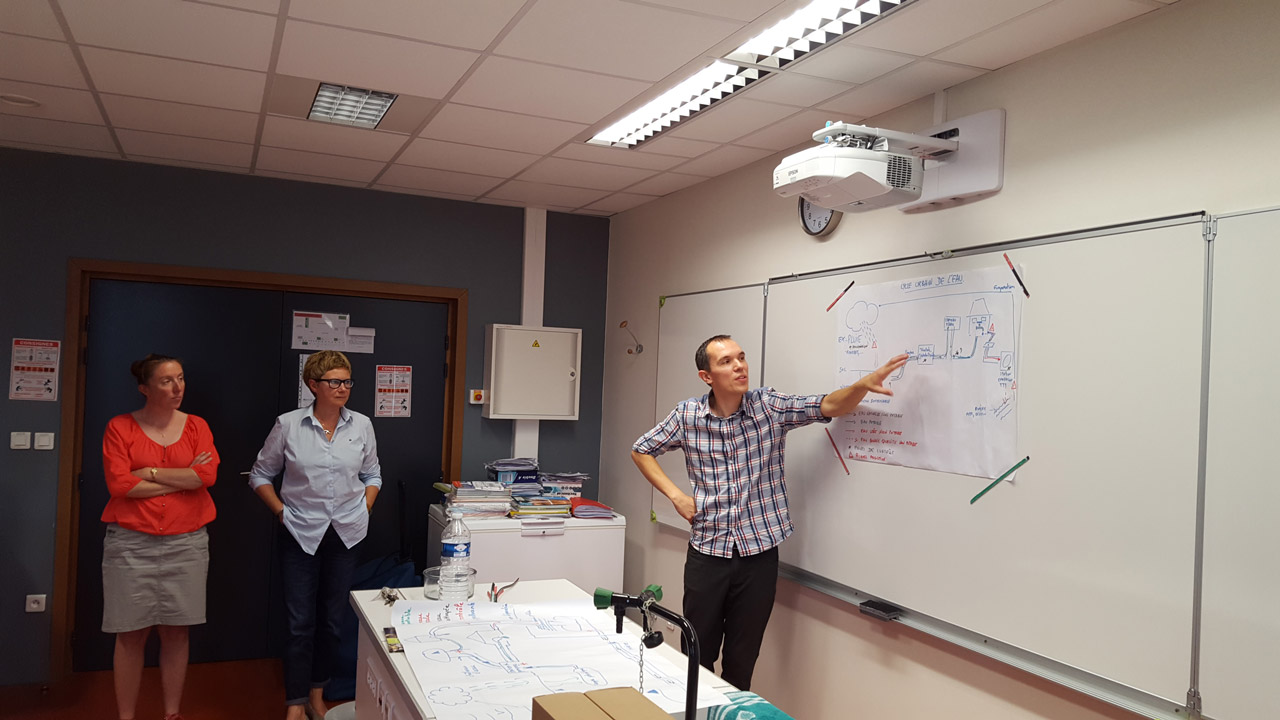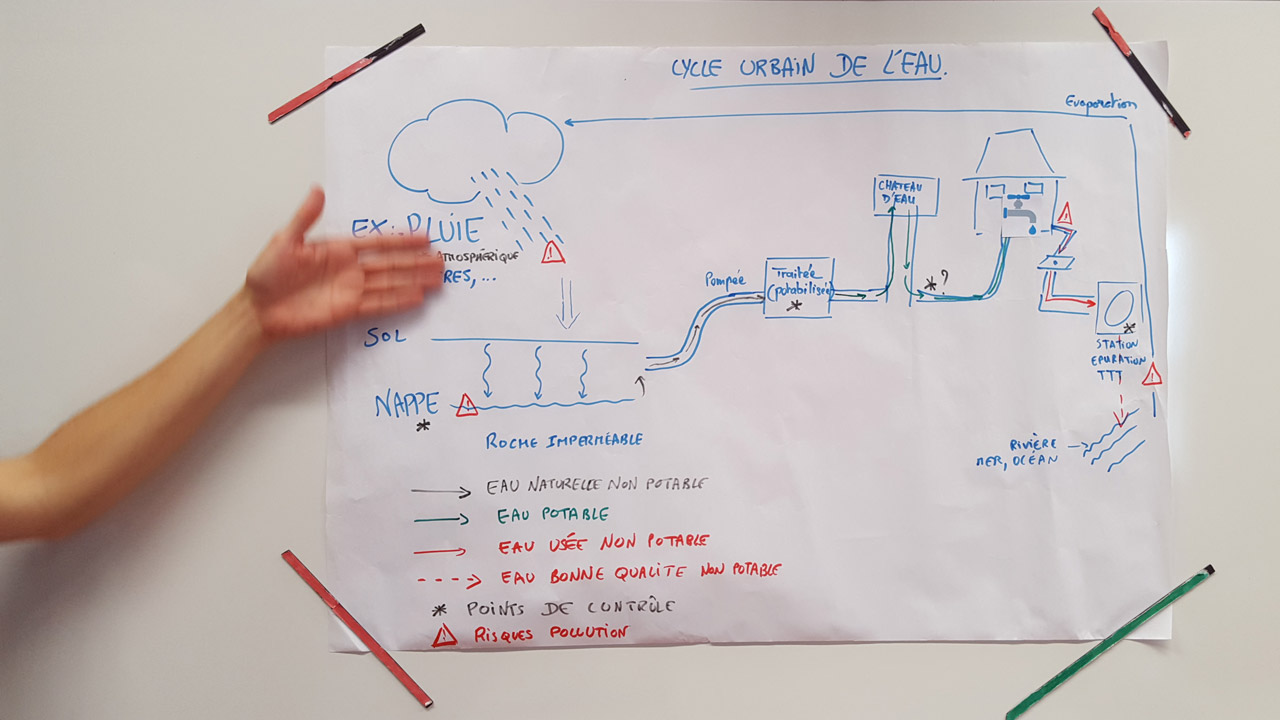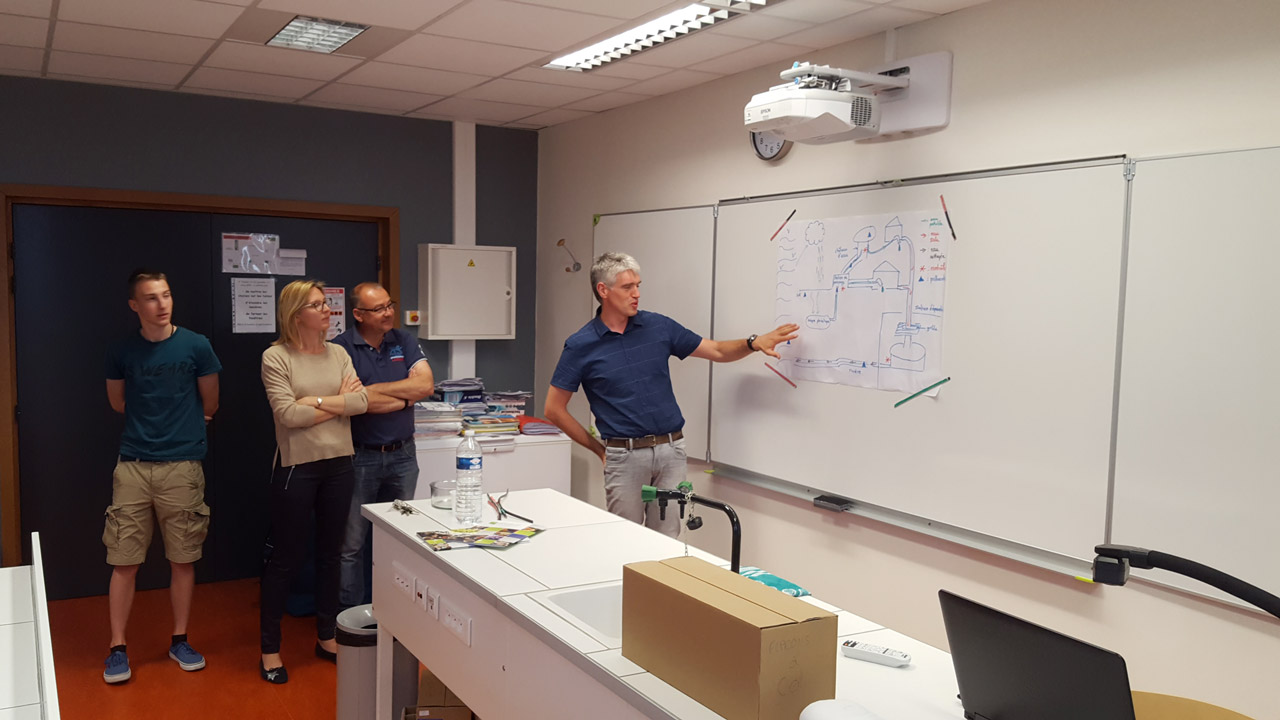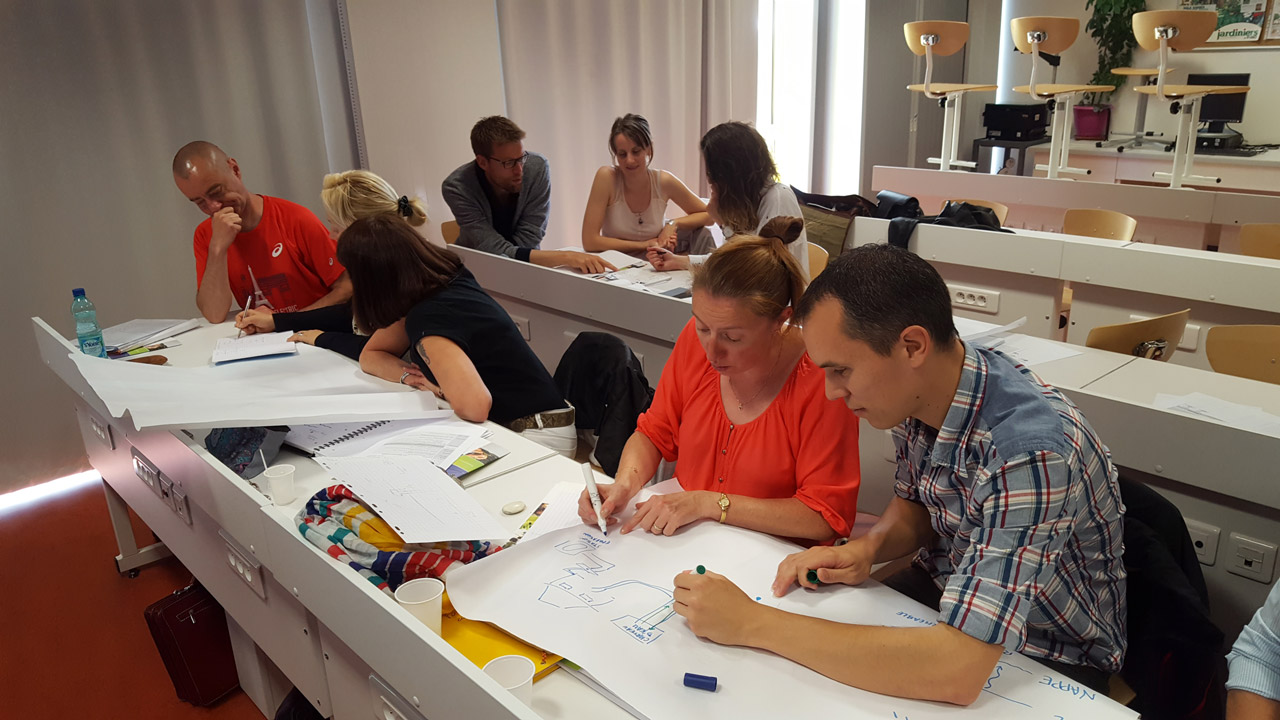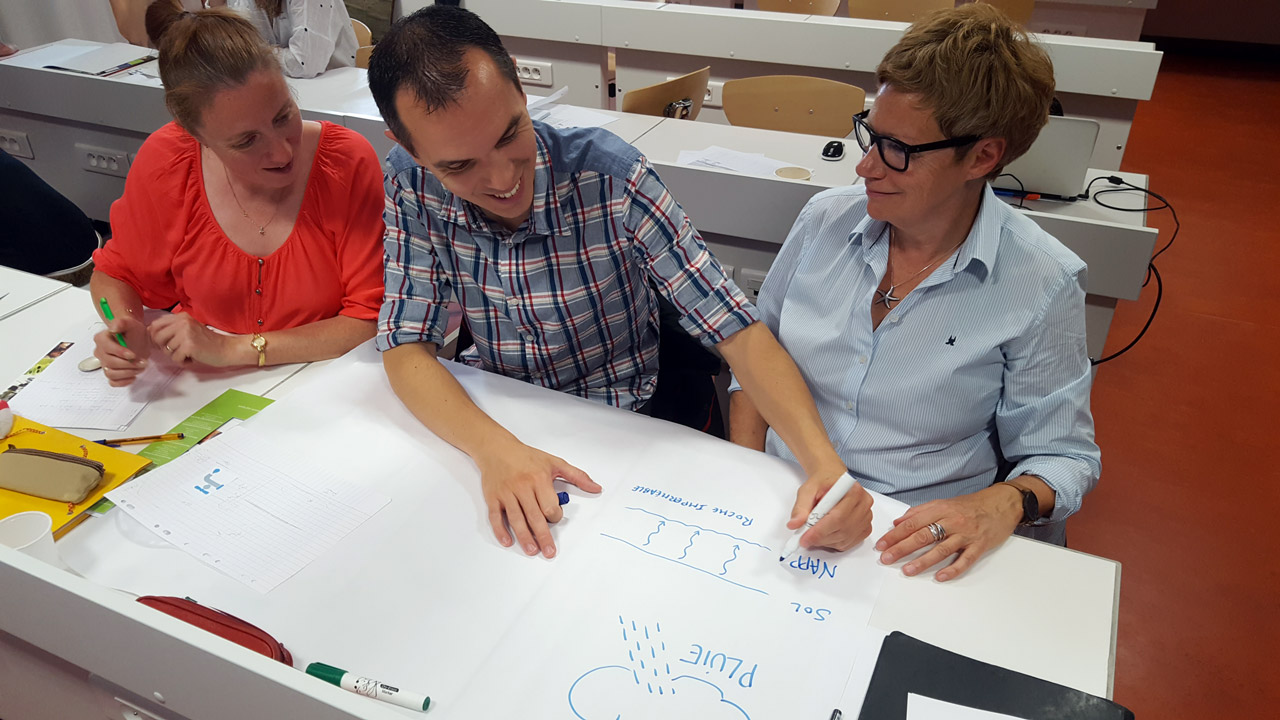 Visit to Heemskerk – May 2017
The school visit to Heemskerk on 30 May 2017. About 20 students from TU Delft visited the water plant, with guides from PWNT Emmanuelle Prest and Roberto Floris. The students are in a water treatment design course, and learned about the Heemskerk treatment processes and how DOC influences treatment decisions.
Public school in Alkmaar – March 2017
Monday 6 March, Holly Shorney-Darby, Senior researcher at PWNT, visited a public school in Alkmaar to teach the children about the water and to tell about DOC-removal. The children got a presentation and did some test. Everybody enjoyed it.