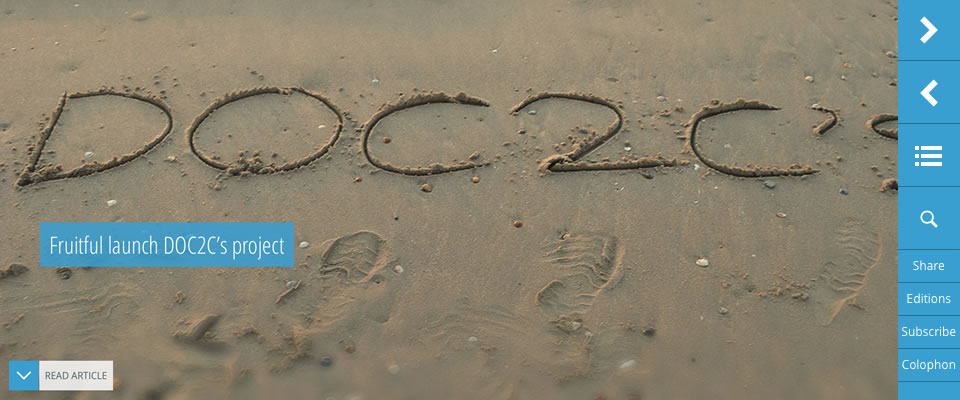 In the April 2016 edition of PWNT's digital magazine, an article was published on the launch of the DOC2C project.
Fruitful launch DOC2C's project
The DOC2C's consortium, consisting of PWN Technologies R&D (NL), South West Water (UK), De Watergroep (BE), Lille University (FR) and Delft University of Technology (NL) had their first official meeting at PWN Technologies R&D center in Andijk on 17 March last. The consortium came together to discuss the strategy, outputs and deliverables of the DOC2C's project, that covers a period of four years.